Master
Philosophy and Economics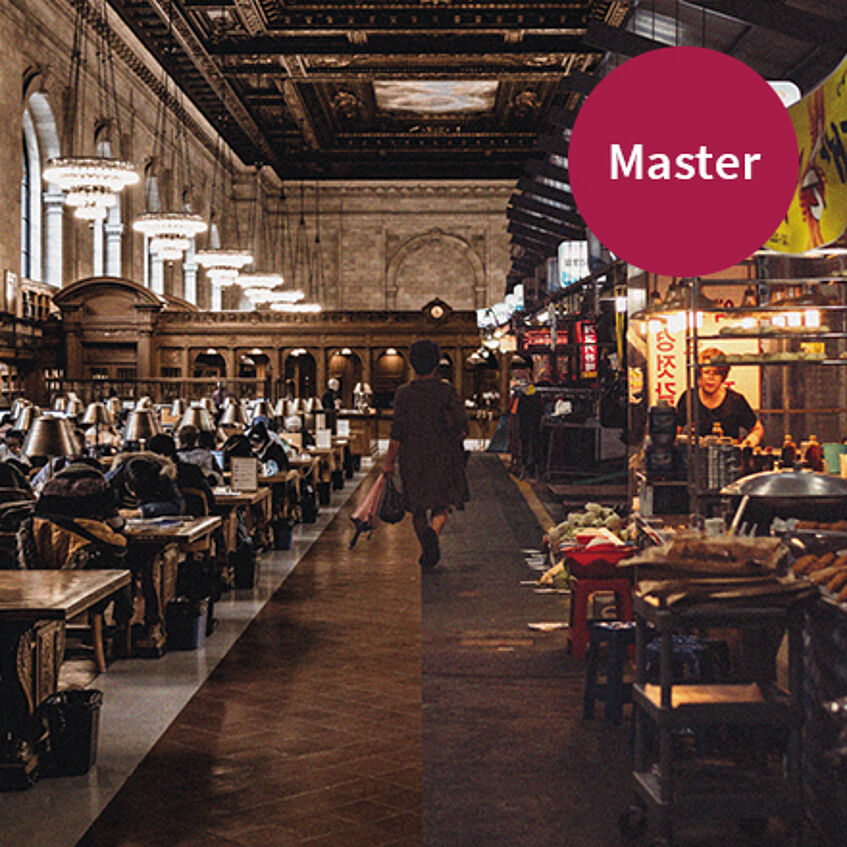 Brief description
Curriculum
Study programme folder

Degree programme code: 066 624
Degree programme: Master's programme
Degree programme duration: 4 semesters
Workload: 120 ECTS points
Degree: Master of Arts (MA)
Language of instruction: English
Application requirements:
Applicants need a Bachelor's degree or equivalent degree in a relevant discipline. At the time of application, at least 150 ECTS credits of courses must have been completed (i.e. there is only one semester of full-time study remaining).
Successful applicants have typically studied philosophy and/or economics, or a related discipline such as political science. Students from other disciplines are considered, and have to explain the link between their discipline and this degree programme in the motivation questionnaire.
Programme outcomes
The master's programme Philosophy and Economics is divided into three subject areas: Philosophy, History and Methodology of Economics; Rationality and Decision; Ethics, Welfare and Justice.
In all semesters, students attend interdisciplinary core seminars on selected themes and methods at the intersection of philosophy and economics. Next to these seminars, students deepen their subject-specific foundational knowledge and skills in philosophy and economics during their first semester. In the second semester, students acquire interdisciplinary knowledge of the three subject areas of philosophy and economics. In the third semester, students intensively study specific interdisciplinary topics and investigate potential venues of research for their master's thesis. Students can also attend elective courses from a broad range of courses offered at the University of Vienna, in philosophy, economics, and other disciplines.
Fields of activity
Graduates will have acquired a unique combination of knowledge and analytical skills in the area of philosophy and economics. The programme allows students to specialise according to their interests and future plans, and to prepare for careers in the public and private sector, for excample, public institutions at the international, European, national, regional and local level, political parties, trade unions and business associations, social activism and non-governmental organisations, journalism, business and strategy consulting, corporate social responsibility, social entrepreneurship, and academic teaching and research.
Structure
Aufbau
MODULES
ECTS
Interdisciplinary Topics and Skills:


Introduction to Topics and Methods in Philosophy and Economics, 4 ECTS
Reading Seminar in Philosophy and Economics, 4 ECTS Interdisciplinary Research Seminars, 10 ECTS
Philosophy and Economics MA Thesis Seminar, 5 ECTS

23
Disciplinary Foundations (selection of modules depending on prior studies):


Central Texts and Topics in Theoretical Philosophy, 5 ECTS
Central Texts and Topics in Practical Philosophy, 5 ECTS
Philosophy Options (5–15 ECTS)

Foundational Microeconomics, 8 ECTS
Foundational Econometrics, 4 ECTS
Advanced Microeconomics, 12 ECTS
Advanced Econometrics, 8 ECTS

22
Interdisciplinary Core Subjects:


Philosophy, History, and Methodology of Economics, 9 ECTS
Rationality and Decision, 9 ECTS
Ethics, Welfare, and Justice, 9 ECTS

27
Specialist Interdisciplinary Topics and Electives:


Specialisation in Philosophy, History, and Methodology of Economics (9–13 ECTS)
Specialisation in Rationality and Decision (9–13 ECTS)
Specialisation in Ethics, Welfare, and Justice (9–13 ECTS)
Independent Interdisciplinary Specialisation (9–13 ECTS)
Electives (4–17 ECTS)

26
Independent Interdisciplinary Research


MA Thesis, 18 ECTS
Master's Examination, 4 ECTS

22
TOTAL CREDIT HOURS
120
Bachelor - All Study Programmes
Master - All Study Programmes